Dear users,
I want to introduce to all the SQLite users and fans an incredible administration tool called
[align=center]
SQLite Administrator - International Milestone Beta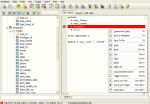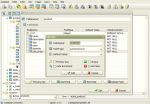 Klick to enlarge!
[/align]
It is developed and maintained by our member
Orbmu2k
. Fortunately he decieded to keep on developing this great tool, last year and added multilingual functionality and many other new amazing features to it.
At the moment only german and english is supported but you can translate all that into your own language. If you did a translation, please apply it to a pm and send it to Orbmu2k. He surely will be glad about this kind of support.
The SQLite Administrator now supports SQLite 2.8
and
SQLite 3.0 databases (using a CVS snapshot of ZeosLib's DBOs, Version 6.5.1).
[align=center]
Please vote !!!
[/align]
Regards,
Your ZeosLib Forum Administration Team.